The Last Flag You'll Ever Need
The Last Flag You'll Ever Need
NOW INTRODUCING A NEW SIZE
10`` SuperSport Solid & SuperSport Stencil Flags
We are the marine industry's leading innovator and only producer of powder coated, all aluminum, solid welded metal flags.
Our patented design is truly a functioning work of art and a unique way to make a statement. Available in 4 sizes and 2 distinct styles. We continue to expand our product line and are always pushing the envelope.
With its distinctive raked back mast angled at 70 degrees, these flags look like they are moving fast in the wind when standing still: hence the name, Fast-Flag.
No more fabric ripping to shreds. No more limp and droopy flags. Those days are gone. Our ridged metal flags stand up proud 24/7 and in any weather condition.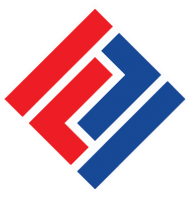 With our superb design, aerodynamic lines, strong structure, and 100% custom made in the USA of solid welded aluminum, this will be the last flag you'll ever need.
We are truly redefining the flag especially when it comes to mounting one on your boat, yacht, vehicle and more.