Inspired to design and build the most beautiful flags you will want to fly on your boat un-ashamed, with pride and without any excuses.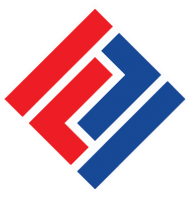 With our superb design, aerodynamic lines, strong structure, and 100% custom made in the USA of solid welded aluminum, this will be the last flag you'll ever need.
In early 2018, we set our minds to purchase one of the best built boats to spend our remaining days boating, fishing and cruising the beautiful waters of Florida and the Caribbean. Naturally, this decision was made very easily when we first stepped on board the amazing 475 Panacea by Intrepid Powerboats. It truly is one of those boats where form and function comes together while providing a plethora of conveniences without compromise. A wise man once said that there is no such thing as a perfect boat – we think that this 475 Panacea sure defines perfect for us.
Our experience with the build was a complete pleasure. Intrepid worked with us to customize many features to suite our needs – getting even closer to the imaginary point of perfection.
As a proud American, enjoying the many privileges our freedoms offer us living in this country – it is my principle to pay respect to the land that gives us so much in return by simply doing one thing: flying the American flag. On a boat, especially one that cruises so fast as this one with quad 425's attached to her stern, that's not so easy to do. There are laws of physics involved here not to mention deterioration of the fabric due to salt, sun and rain. The last flag I had lasted fewer than 4 months. Working with Intrepid engineers made me realize this issue. Thus, the solid, all aluminum, patented design which l call Fast-Flag was born. Built here in Florida by Americans for Americans. It's a flag you can mount on top of any vessel – especially those that are fast cruisers with confidence; you know it will be there no matter what. We offer two distinct styes with varying angles of incline to suit your boats design and 2 variations of the flag in solid RED, WHITE and BLUE or the contemporary stencil look which can be customizes to suite your boats color scheme.
In short, Fast-Flag exists today because we were lucky enough to set foot on an Intrepid boat back in 2018.
Our mission today, for those who have a similar belief of pride and respect for our county, is to design and build the most beautiful flags you will want to fly on your boat un-ashamed, with pride and without any excuses.
God Bless America.
Growing up on the water, understanding all aspects of boating and marine life, respecting nautical traditions of flying one's flag is a significant part of our lives. Over 50 years of boating experience, including fishing, cruising and living life on the water. In addition to building, architecture and finance we were ready to take on this new challenge.
In making our products it is our goal to use the best materials available for the marine environment. All products are made in the USA only. Our USA only work force includes Veterans.
A total new way to fly your flag. This is a something that has never been done before – the ultimate accessory for your vessel.
FAST-FLAG
Our Testimonials
I was looking for a way to showcase our pride in our country. We had gone through several regular cloth flags. With the environment in Southwest Florida they didn't last very long. We wanted something that would always look graceful, elegant and something to be proud of. Fast-Flag gave us the best of all worlds. Get so many comments and compliments from so many proud Americans I can't be happier thank you Fast-Flag.
We got the new Fast-Flag for our old Baja and have had nothing but compliments on it, it put the sexy back on her! Thanks, Fast-Flag for an awesome addition to our boat!
Hi my name is Dave and I have a 20 Sea Fox central console with a tee top. I have a Fast-Flag mounted on top, it makes me feel great to be an American displaying the USA flag all the time thank you from Dave in Isles of Capri FL. God Bless America.
Everyone loves the Fast-Flag on my Everglades! The lines, angles and lighting are perfect! The folding mechanism on my model is exactly what I needed with my T-Top cover! Everyone needs a Fast-Flag!!!!!
Flying it proud! As a retired Captain with the Florida Fish and Wildlife and a proud boater, I have to tell you about this fabulous flag from Fast Flag that was added to my 2550 Bluewater. There are no negatives about this product. It's welded aluminum and is powder coated to last forever. Mine is the 20" stenciled American flag that I mounted to my T-top. I see boats all the time displaying cloth American flags and it doesn't take long for them to be tattered, faded, and worn. Other boats pull up to me regularly and ask where I got this flag so I tell them about the Fast Flag and that it really is the last flag they'll ever purchase!